Automate your Strava
with
Strautomator
How does it work?
First you connect Strautomator to your Strava account. Then you create automation recipes to automagically update your activities based on any of its properties like distance, speed, time, location, weather and many more.
Like IFTTT, but for Strava. And fully open source!
NEW: GearWear! You can now register your shoes and bike components and setup distance alerts for them. Never forget to swap a chain again!
If
temperature is over 30°C
then
append a weather icon to the activity name
If
temperature is under 0°C and avg. speed under 20kph
then
set the activity name to 'Frosty commute'
If
activity is a virtual ride
then
prepend the weather details to the activity name
If
bike chain reaches 4000km
then
alert me to swap it via email
If
wind speed higher than 20 m/s
then
set the description to 'Windy as hell'
If
avg. power is higher than 300 watts
then
name the activity 'Suffer test'
If
ride distance is around 300km
then
set the activity name to 'Audax 300'
Is it free?
Yes, for up to 3 automation recipes and 2 GearWear configurations, which should be enough for the vast majority of users. Unlimited recipes, GearWear and extra features can be unlocked with a PRO subscription for $5.99 / year, paid via PayPal.
Ready?
Start by connecting Strautomator with your Strava...
Screenshots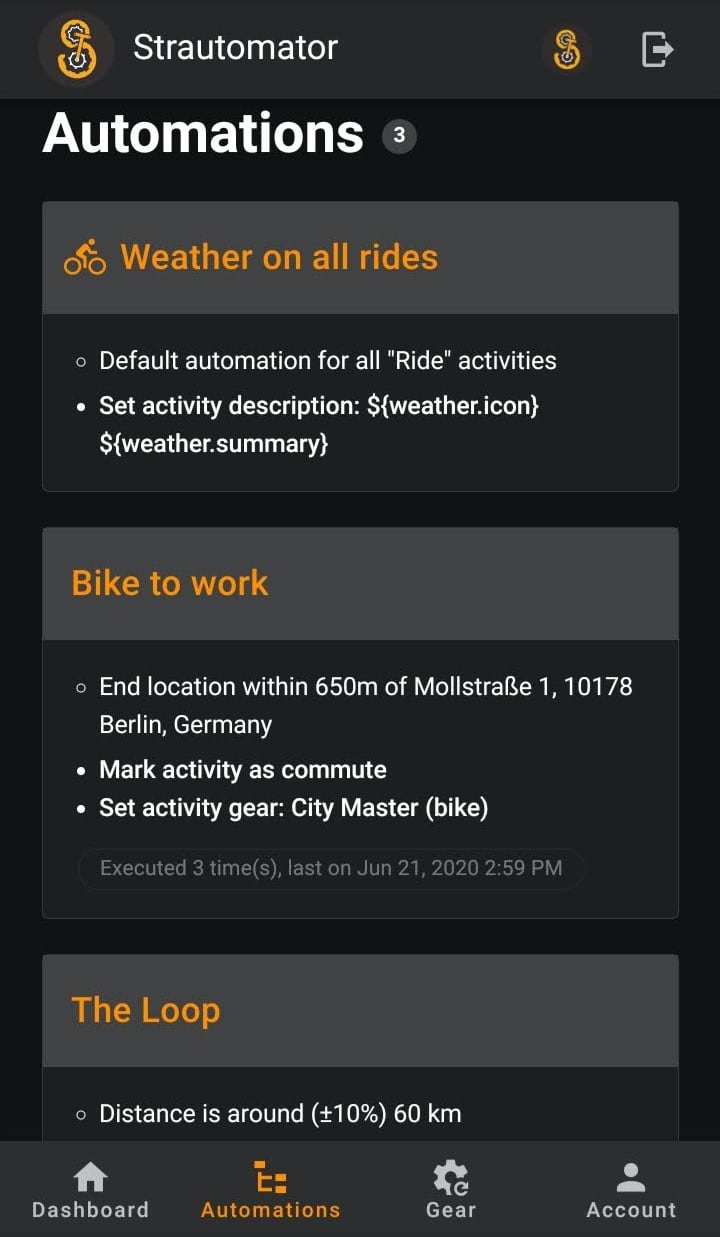 Want to know more?